Paro District
Taktsang Monastery (Tiger Nest) in Bhutan is one of the most desired destinations for all the visitors. It is constructed on a rocky cliff about 900 m above Paro valley. The monastery got its name Taktsang, which in local language means Tiger's nest or Lair, after Guru Rimpoche (Buddhist saint) flew there from Kurtoe Singay Dzong (eastern Bhutan) riding on a tigress to subdue a demon during 7th century. It is believed that the tigress on which Guru flew was none other than his own consort Khandro Yeshey Tshogyal.Gyalse Tenzin Rabgay, the secular head of the country during 1680 to 1694 has begun the construction of monastery on this site in 1692 and was completed in the year 1694.
Paro Dzong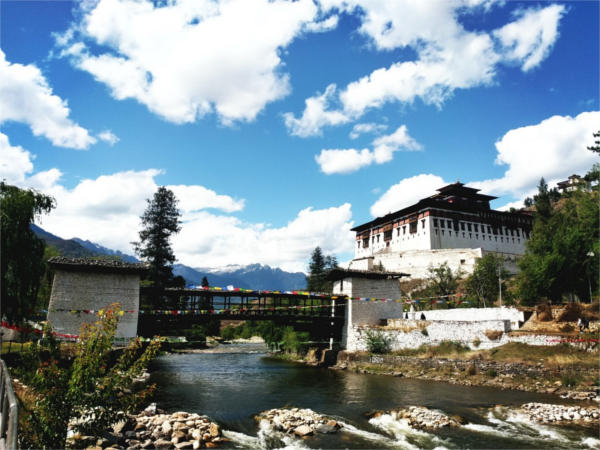 The site on where the present Paro Rinpung Dzong stands was founded by Buddhist priest name Drung Drung Gyal in 15th century and has built a dzong known as Hungrel dzong. Later his descendents offered Hungrel dzong to Zhabdrung Ngawang Namgyal (the founder of modern Bhutan) upon which Zhabdrung dismantled Hungrel dzong and constructed the present Paro Rinpung dzong in the year 1644.The dzong is located on the bank of Paa Chhu River opposite to Paro town.The dzong today serves as a district head quarter for both administrative and monastic body. Once in every year Paro Rinpung dzong serves as venue for the famous Paro Tshechu (festival) which attracts thousands of devotees and tourists.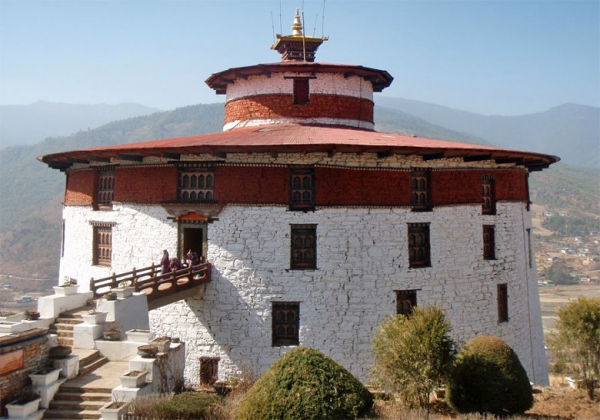 National Museum (Ta Dzong) of Bhutan was built in the year 1649 as watch tower to defense from the Tibetan Invaders to see the enemies coming. That's why most of the watch towers are said to be built on the hills. Until 1965, the museum was almost into ruin, so third king of Bhutan has renovated and converted to national museum in the year 1968. It is of 6 storied high and considered to be one of the tallest building in the country. It has many old and antique collections from all over Bhutan and was built in a conch shell with 2.5m-thick walls.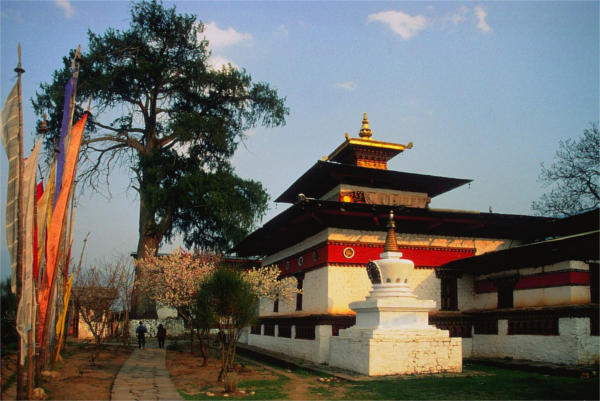 Kichu Lhakhang can be reached from Paro town after a ten minute drive. It is located in the Lango Geog (county). The temple is undoubtedly one of the oldest temples to have been built in Bhutan. It is one of the 108 temples built by the Tibetan King Songtsen Gampo in the 7th century. The King is said to have built 108 temples in a day throughout the Himalayan regions. Of which Kichu Lhakhang in Paro and Jampa Lhakhang in Bumthang are two of them. Of the remaining temples most can be seen in Tibet.